"
Call for Reservations 732-830-5611
"
Hours of Operation
Day
Season
Open
Closed
Boat Rentals & Waverunners
7 Days
Mar 1 - Thanksgiving
6:00 a.m.
until
8:00 p.m.
Bait & Tackle
7 Days
Mar 1 - Thanksgiving
6:00 a.m.
until
10:00 p.m.
Snack Bar
7 Days
Mar 1 - Thanksgiving
7:30 a.m.
until
9:00 p.m.
Closed
Winter
-
-
-
Beginner's Instructions Provided
Extra Time for morning rentals
"Just say 'FISHBOX.TV' and recieve"

Everyday, including weekends!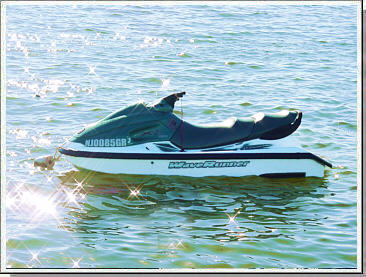 "80 horsepower, Seats 3"
A new, dynamic look that pays tribute to the XL line's rich, luxurious heritage is the three-person WaveRunner® XL700™, the best entry-level watercraft today, providing unmatched comfort and value. The XL700 is designed specifically for novice owners and rental operations attracted by class-leading value, world-renowned reliability and easy maintenance. The XL700 features the same great styling and hull design that came with the 1998 XL1200, which was named "Watercraft of the Year." The XL700 also delivers the most storage capacity in its class and comes with a stainless steel impeller.